Three Ethereum (ETH) rivals are at risk for major bearish reversals according to the "Elliott Wave Theroy", a technical analysis approach that looks for recurrent long-term price patterns related to persistent changes in investor sentiment and psychology. On top of that, the bullish market structure (MS) has been broken. This occurs when the market begins to shift directions from bullish to bearish moves.
A closely followed crypto strategist is predicting substantial bearish price actions for Cardano (ADA), Terra (LUNA) and Fantom (FTM).
Pseudonymous trader "CryptoCapo" warns his 243,400 Twitter followers that Cardano is threatening to breach support at $1.00 after tapping the crucial level multiple times in the last 12 months.
"Sixth touch of main support for ADA.
What do you think [Charles Hoskinson]? How low will it go?"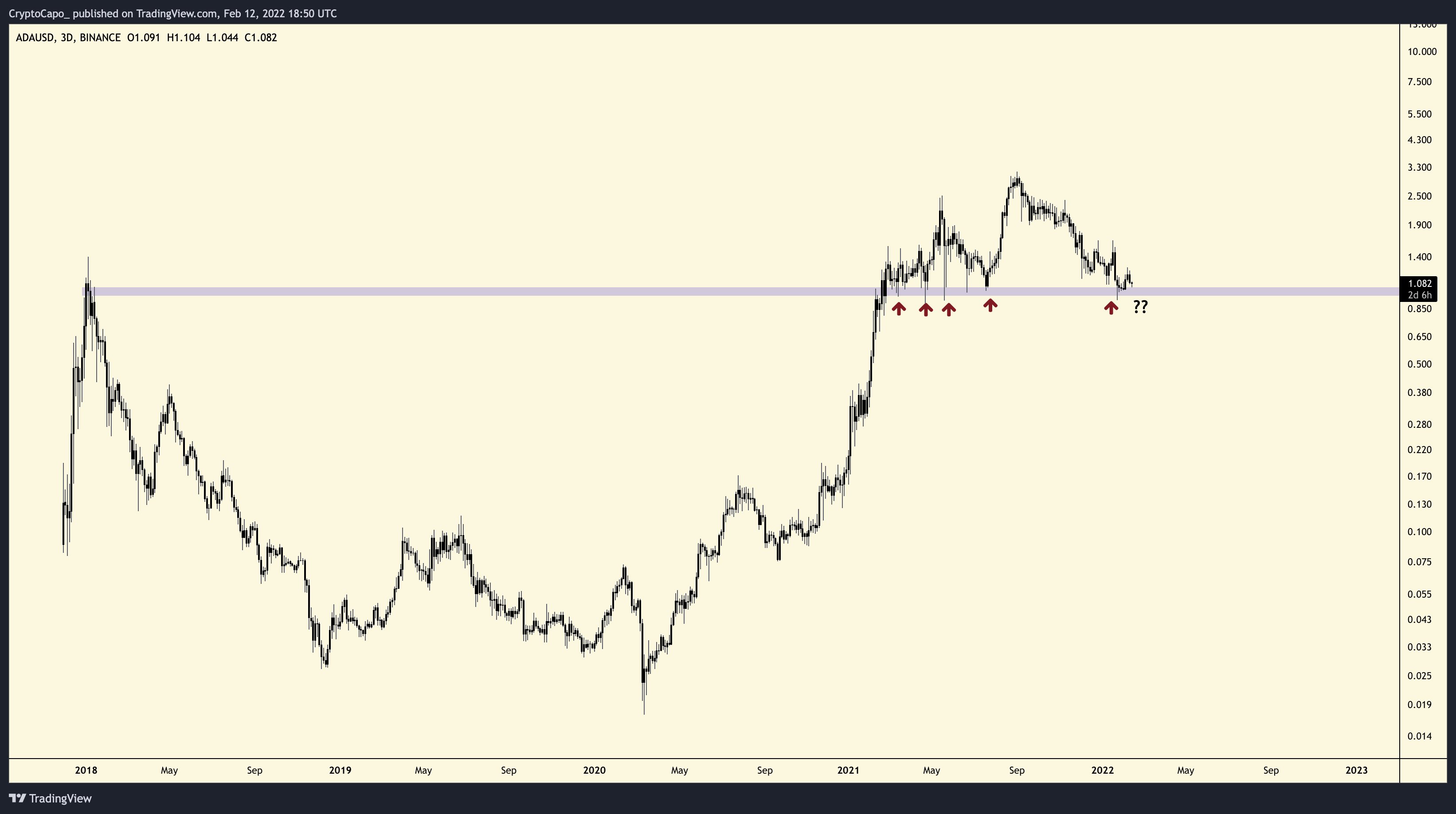 In technical analysis, hitting support multiple times is a bearish signal as it indicates the potential exhaustion of demand at the price level.
Looking at the monthly timeframe, CryptoCapo says that Cardano has likely completed its five-wave uptrend, suggesting that a bearish reversal is on the horizon.
"Is no one going to talk about this?"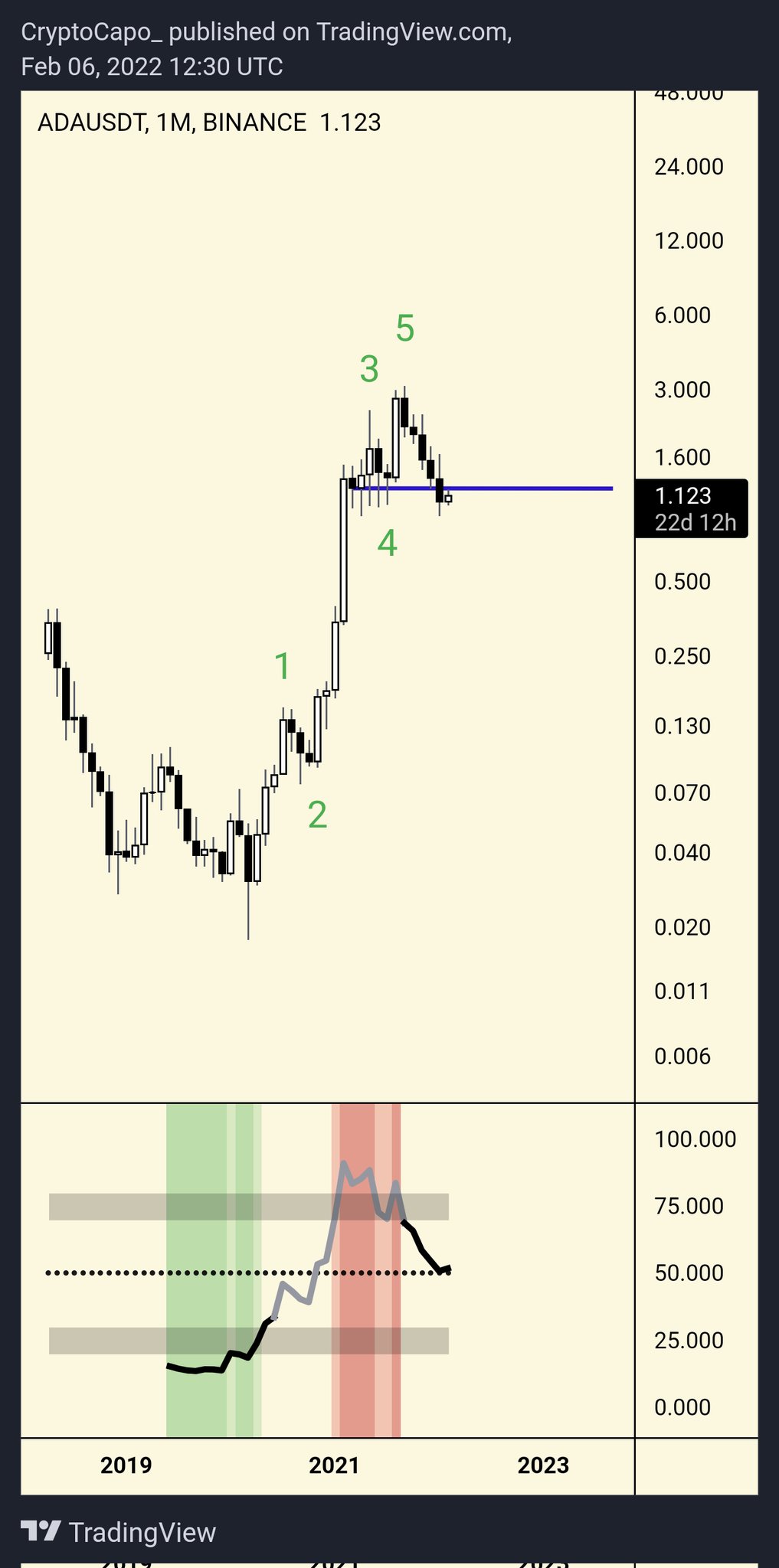 CryptoCapo subscribes to the Elliott Wave Theory, a technical analysis approach that predicts future price action by following crowd psychology that tends to manifest in waves. According to Elliott Wave, a typical trend goes through five waves before a major market reversal.
CryptoCapo is also keeping a close watch on decentralized finance payment network Terra (LUNA), which he says is likely to continue its downtrend after failing to take out resistance at $60.
"LUNA going according to the plan."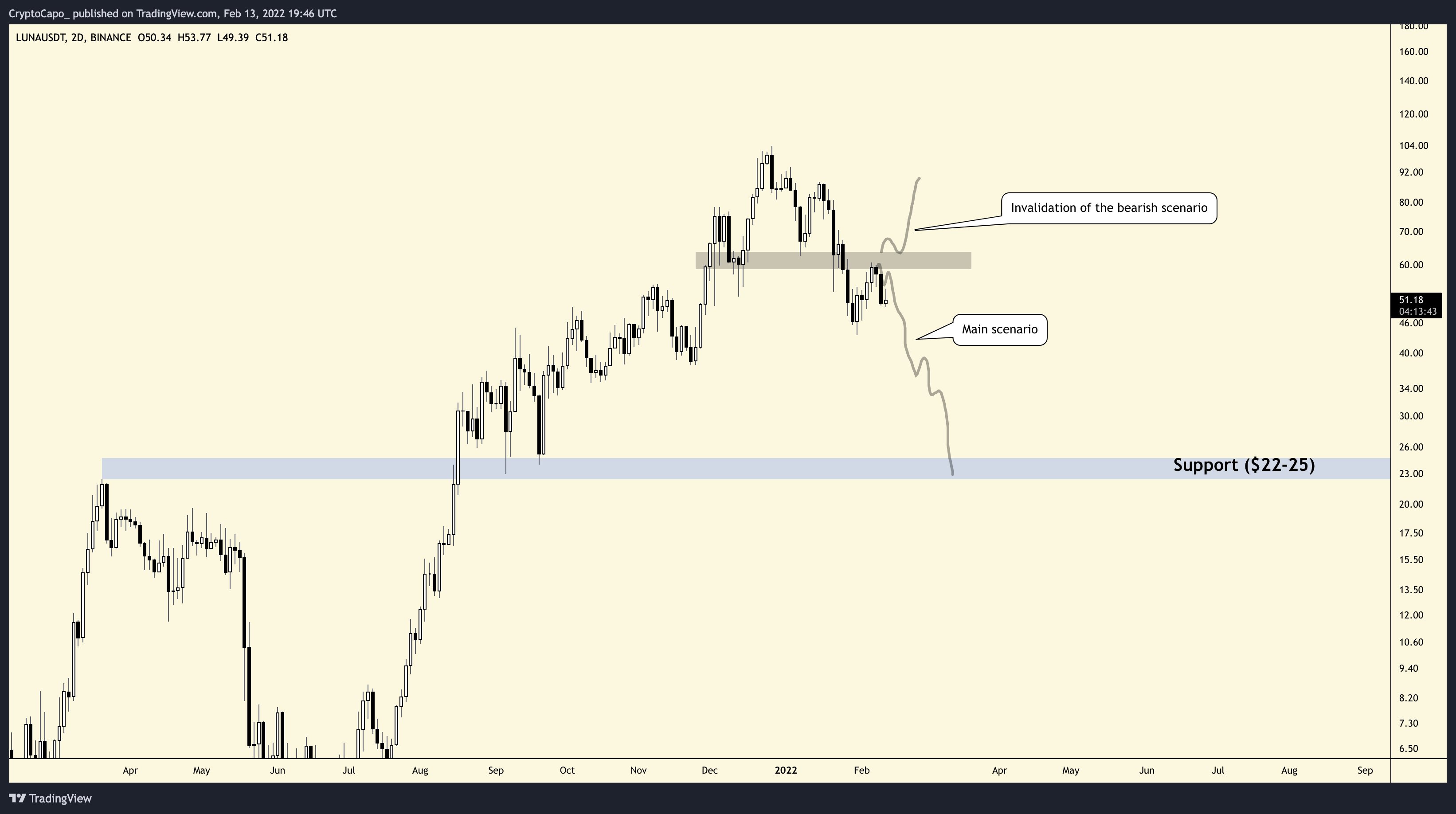 The last coin on CryptoCapo's radar is Fantom (FTM), a network of custom blockchains that aims to power smart cities. According to the crypto analyst, FTM is poised to drop to $1.00 after breaking its bullish market structure (MS) and failing to hold support at $2.10.
"Similar to LUNA and many others. Broken bullish MS and three waves up. Most likely support should be $1.00."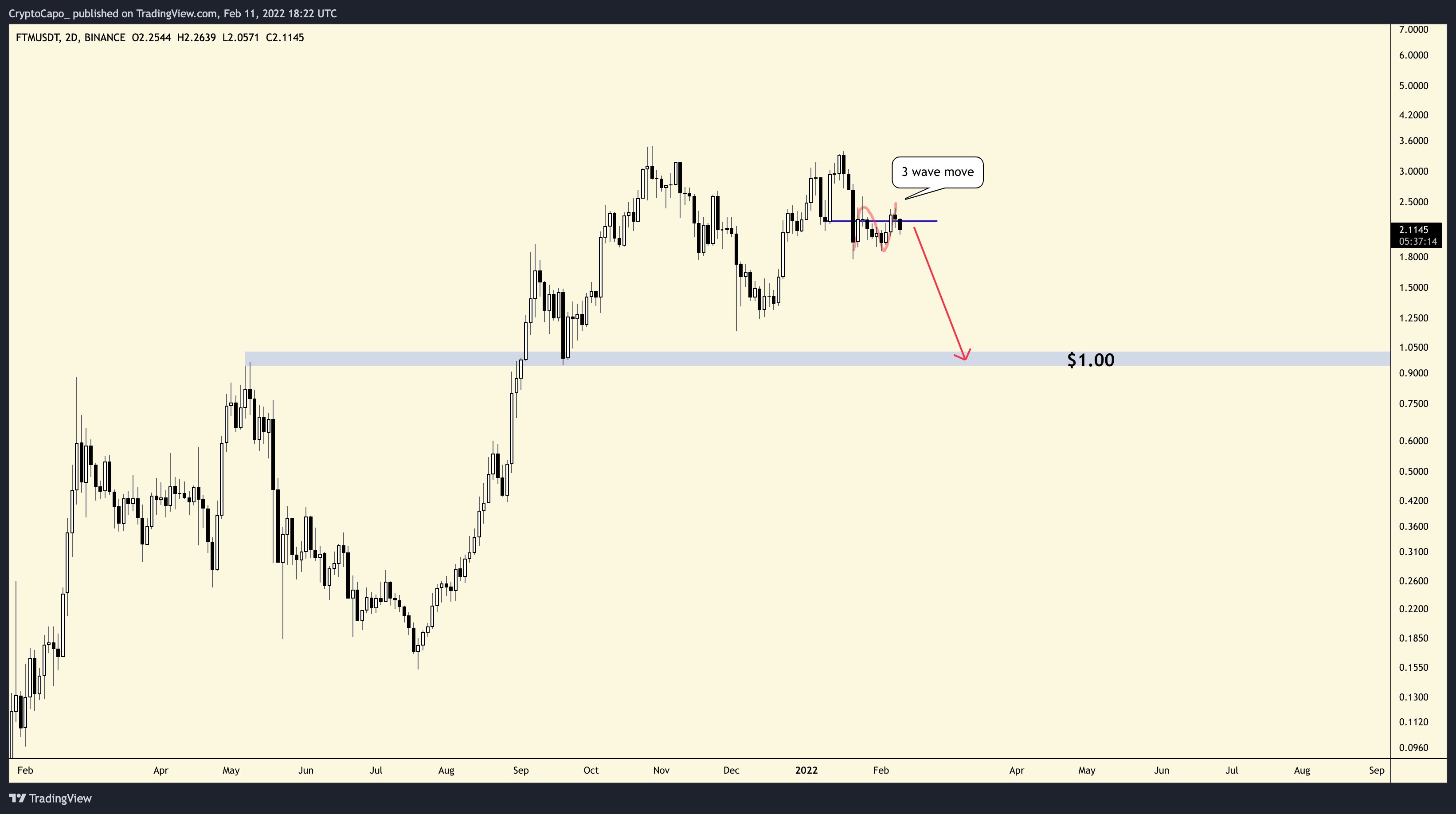 Via this site: Cardano (ADA) and Two Other Ethereum Rivals at Risk for Major Bearish Reversals: Crypto Analyst
Disclaimer: Although the material contained on this website was prepared based on information from public and private sources that TelosHunter.com believes to be reliable, no representation, warranty or undertaking, stated or implied, is given as to the accuracy of the information contained herein, and TelosHunter.com expressly disclaims any liability for the accuracy and completeness of the information contained on this website. TelosHunter.com is not recommending or advising readers to buy or sell any cryptocurrency. All data and information on TelosHunter.com are provided for informational purposes only and are not intended for investment or any other purposes.