Prominent crypto analyst "Credible Crypto" shared his bullish predictions for Hedera (HBAR) and Ripple (XRP), revealing he believes the cryptocurrencies are due for a breakout based on their price charts. From XRP's target of $1.00 he anticipates an upside potential of over 20%.
Source: Shutterstock/Tithi Luadthong
The popular crypto strategist is predicting rallies for XRP and one decentralized finance (DeFi) altcoin and says that Bitcoin (BTC) will likely take a breather.
Pseudonymous analyst Credible Crypto tells his 308,400 Twitter followers that he sees XRP bouncing and reclaiming the $1.00 level.
"We are now right in my area of interest. Might head a few cents lower than where we are now but as per my last tweet, I expect we form a bottom/higher low in this region and continue up. XRP."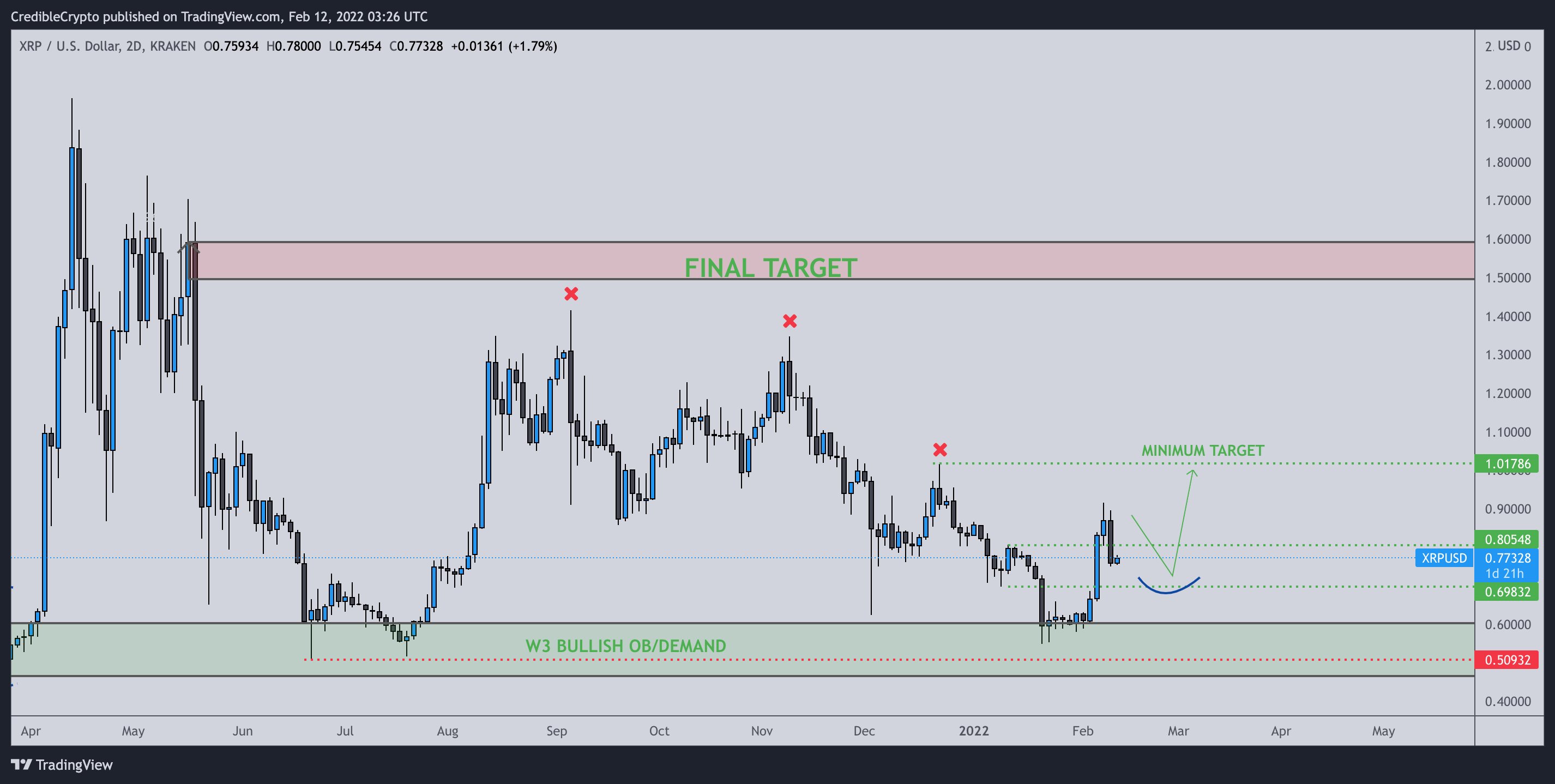 At the time of writing, XRP is trading at $0.83, up over 6% in the last 24 hours. A move to Credible Crypto's $1.00 target indicates an upside potential of over 20% from XRP's current price.
The crypto trader is also bullish on Hedera Hashgraph (HBAR), a public network for peer-to-peer payments.
"Hedera has an audacious but simple vision: to build a trusted, secure, and empowered digital future for all." – Hedera
Credible Crypto says it is possible for HBAR to bounce off support at $0.22 and rally to his short-term target above $0.26.
"Since my last update, we pushed into weekly supply and are now seeing a pullback. As stated, we need to reclaim this region to confirm a bottom. I would like to see us hold the $0.22-$0.23 region and then make another attempt at reclaiming the weekly supply. HBAR."
As for Bitcoin, Credible Crypto says that he's still bullish on BTC even if it goes slightly below $40,000.
"We wicked into the $45,000-$47,000 region putting in a local higher high and now look to be correcting as expected. Not sure how deep this pushes but anything down to $38,000-$39,000 would be fine in my opinion."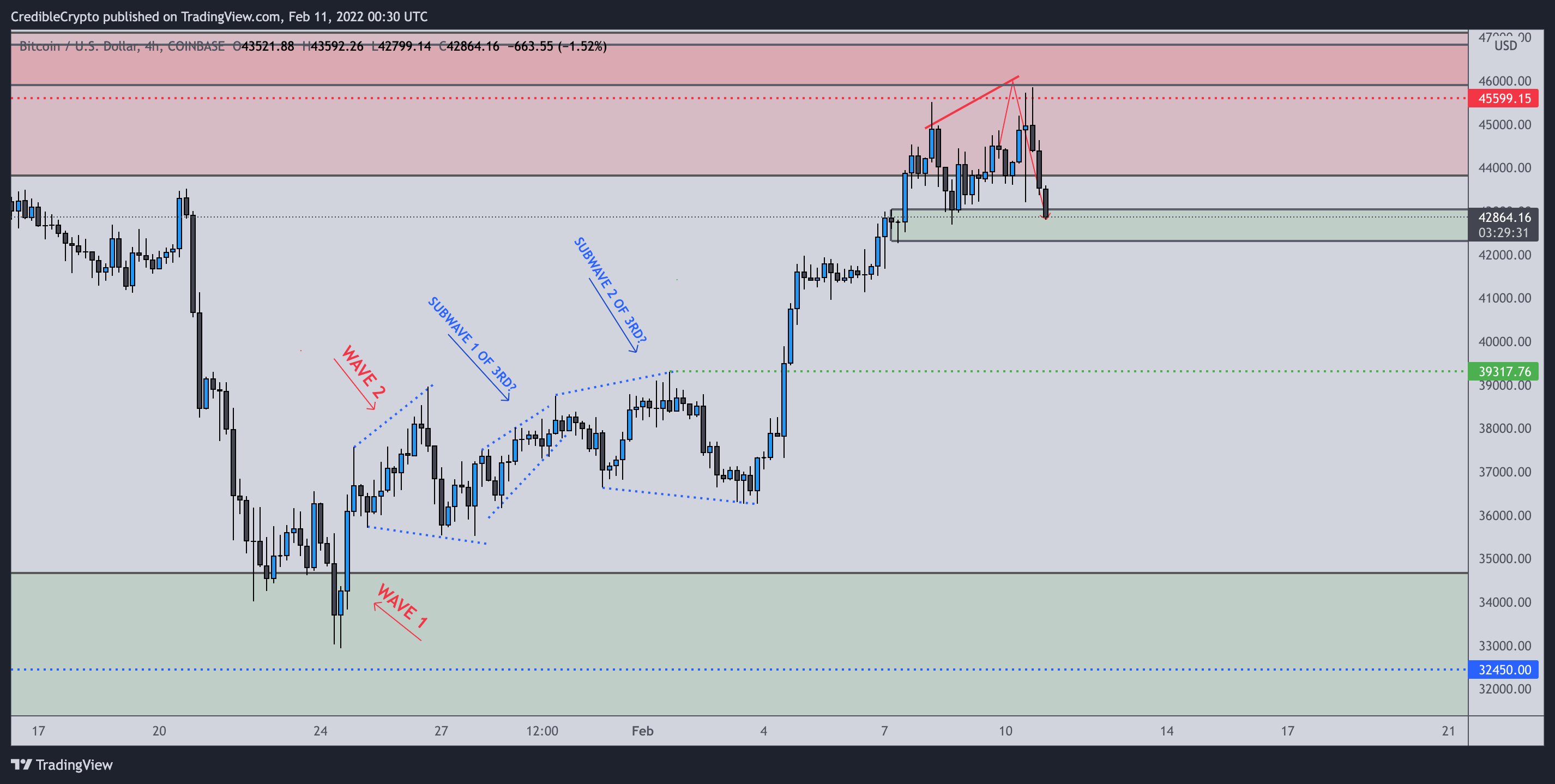 Via this site: XRP and One Low-Cap Altcoin Gearing Up for Rallies As Bitcoin (BTC) Pulls Back: Top Crypto Analyst
Disclaimer: Although the material contained on this website was prepared based on information from public and private sources that TelosHunter.com believes to be reliable, no representation, warranty or undertaking, stated or implied, is given as to the accuracy of the information contained herein, and TelosHunter.com expressly disclaims any liability for the accuracy and completeness of the information contained on this website. TelosHunter.com is not recommending or advising readers to buy or sell any cryptocurrency. All data and information on TelosHunter.com are provided for informational purposes only and are not intended for investment or any other purposes.