When it comes to swapping, staking, re-staking, and yield-farming Telos ($TLOS) crypto there are several options. Crypto beginners may experience overwhelm based on the variety of choices on offer and, more often than not, face challenges in grasping to understand how staking or compounding crypto rewards work.
In this detailed, beginner-friendly guide you can learn not only how to utilize Telos EVM-based DeFi platforms Omnidex and Zappy for TLOS staking, but also find a comprehensive collection of up-to-date key resources on Reddit and the Telos Network – all simple and easy to follow and with the end-user in mind.
🔥 How to Trade, Swap, Stake, And Yield-Farm Telos Crypto Coin
In this easy-to-follow tutorial by Telos Validator DutchEOS on YouTube, you can learn step-by-step how to easily trade, swap, stake, and yield-farm TLOS. For this, the 2 DEXs used are OmniDex and Zappy, both being AMM (Automated Market Maker) platforms and developed on the lightning-fast Telos EVM (tEVM).
Let's take a closer look at OmniDex (CHARM) and Zappy (ZAP).
OmniDex (CHARM)
In late 2021, OmniDex was built on the tEVM platform. The project has been initiated by the Telos community with the goal to create a native, decentralized trading platform for Telos users. They are working towards a platform governed through the community, that is simple to use and accessible to all. At the time of press, OmniDex is still a rather young project and in its infant stages.
Zappy (ZAP)
Zappy launched in February 2022. The DeFi project's goal is to be a one-stop ecosystem for crypto on the Telos EVM. Zappy offers DeFi services, including swapping, staking, and yield farming. Zappy is even younger than OmniDex.
Next, let's look at the tutorial you learn more about how to use OmniDex and Zappy in combination with the Metamask wallet:
🔥 Step-by-Step Guide For OmniDex & Zappy
For ease of use, here are the step-by-step highlights (simplified) of the above video:
1. Background – Why Telos?
Telos solves many of the key problems faced by existing blockchains to date with a lot of potential for mainstream adoption.
Telos blocks are created every half a second.
Better arbitrage options, less slippage, and a smooth UX.
Gas fees are fixed and can be adjusted down if the TLOS price rises.
Front running had been dealt with.
Features allow Decentralized Exchanges to run fast and fair.
Omnidex and Zappy run on the Telos EVM (tEVM)
Liquidity is provided by other users who also earn passive income.
2. MetaMask Wallet Set-Up (Updated Version 2022)
Learn how to set up your Metamask wallet in this detailed & updated tutorial for 2022 by MoneyZG in this YouTube video here:
3. Swapping
go to //omnidex.finance
go to //www.zappy.finance
connect with Metamask
in the top section go to trade/ swap
swap for example TLOS for USDC
in bottom details of the transaction are shown
select swap and approve the TX in metamask
confirm and add USDC to the token list
4. Impermanent Loss
5. DeFi Yield Farming
Here, you'll learn how to add liquidity pairs to earn passive income based upon an annual percentage rate (APR%). You need liquidity provider (LP) tokens to add to the farm. Telos USDC is the farm of choice here.
create an LP token by going to liquidity and then selecting "add liquidity"
select the number of USDC and TLOS
click create, confirm the TX and add LP token to Metamask by clicking confirm
go to farms
enable TLOS-USDC farm
give permission in Metamask
click stake LP and choose a number to stake
confirm TX in Metamask
Now you can earn passive income in CHARM or ZAP (the native tokens of OmniDex and Zappy). You can also harvest, swap and re-stake the tokens for even more CHARM or ZAP.
6. Staking
go to staking
select number
approve
select stake
confirm in metamask
Lastly, you can check the analytics within Zappy or OmniDex on the analytics page or on Dex Screener.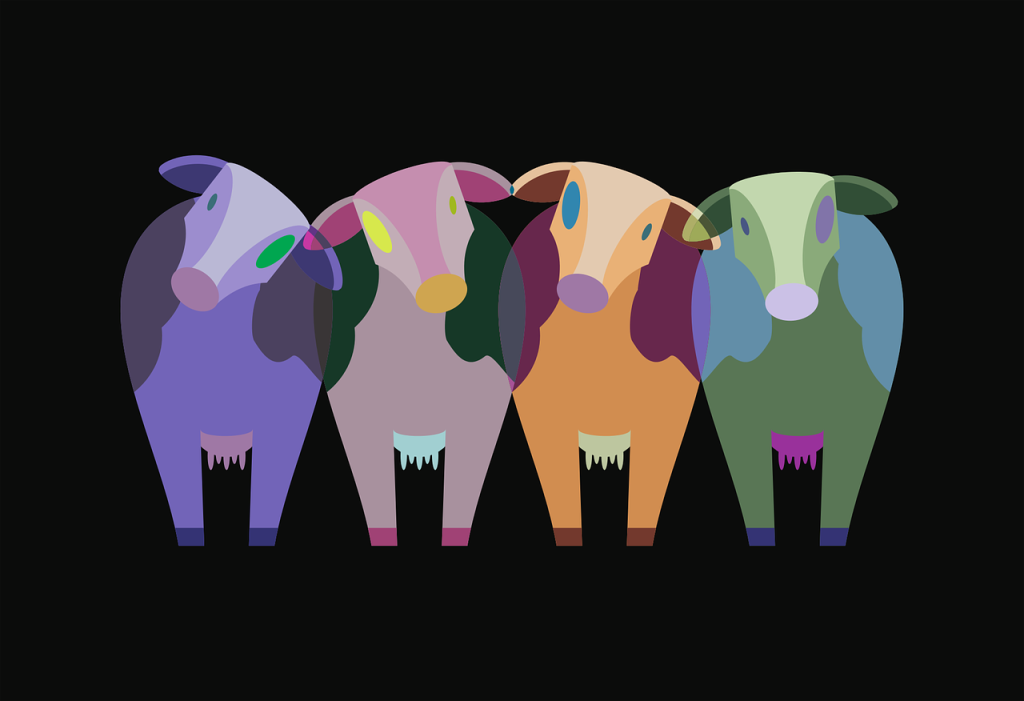 🔥 Telos Simple Staking Guide & FAQs 2022
1. Resources on Reddit
If you are interested in alternative ways (other than using OmniDex or Zappy) of staking TLOS, you can find some great resources in this thread by Reddit user u/therealjpop:
Source: Is there a simple staking guide out there?/ Reddit
2. Resources on Telos Network
Telos' Network just updated their documentation (March 28, 2022) for users on how to stake your TLOS coins and earn interest /returns /profits automatically compounded every 30 minutes.
In their comprehensive documentation, the process to stake TLOS to REX, for example, is laid out in simple ways. To begin, you'll need to have TLOS on the Telos Blockchain. For this, if you don't have a Telos account yet, you may follow their simple steps here (updated February 2022).
There are multiple interfaces to stake TLOS. Telos' article shows the process to stake using the 2 most preferred methods:
Method 1: Staking Using Staker
Source: EOS Authority
Check for updates frequently as Telos is typically on top of revising their user documentation to reflect the most current features on how to buy, swap, stake, re-stake, and yield-farm $TLOS.
3. Staking For Dummies – Frequently Asked Questions
Many users have questions when it comes to staking TLOS. In this segment the 9 most frequent questions are answered by Telos' team:
Q1: 🔥 How do I create a free Telos account?
If you don't have a Telos account, follow these simple steps.
Q2: 🔥 What is REX and what does it mean to stake TLOS to REX?
REX is Resource Exchange. This means lending and borrowing resources such as CPU and NET but here is a means to earn rewards.
Q3: 🔥 Where do the rewards for staking come from?
A community reserve pays for various purposes which include REX staking.
Q4: 🔥 Is staking to REX 100% risk-free?
Yes, you are receiving 100% of your initial staking amount in TLOS.
Q5: 🔥 Is the rate of interest /APY fixed?
No, an allocation is set to REX rewards pool from the community reserve. The rewards /APY you get depends on the total number of TLOS staked to REX and on the reward pool.
Q6: 🔥 Are the rewards automatically compounded?
Yes. TLOS starts to compound after a one-off stake.
Q7: Can I un-stake anytime?
Yes, a minimum of 4 days after staking.
Q8: 🔥 I have my TLOS on Trustwallet /MetaMask on Ethereum/BSC. How can I stake?
Use this platform to bridge your TLOS to the Telos Blockchain: https://dapp.ptokens.io. Access a complete guide on how to bridge TLOS here.
Q9: 🔥 The wallet I'm using is not supported. How can I stake?
If your wallet has staking built-in (like the SQRL wallet), you can use that functionality. The other option is to import your telos account to Anchor using the private keys, and then stake.
And, remember to always DYOR.
Sources via: Trade, Swap and Stake Telos for Passive Income Yield Farming and Is there a simple staking guide out there? and How to stake TLOS: A simple guide with FAQs
Disclaimer: Although the material contained on this website was prepared based on information from public and private sources that TelosHunter.com believes to be reliable, no representation, warranty, or undertaking, stated or implied, is given as to the accuracy of the information contained herein, and TelosHunter.com expressly disclaims any liability for the accuracy and completeness of the information contained on this website. TelosHunter.com is not recommending or advising readers to buy or sell any cryptocurrency. All data and information on TelosHunter.com are provided for informational purposes only and are not intended for investment or any other purposes.